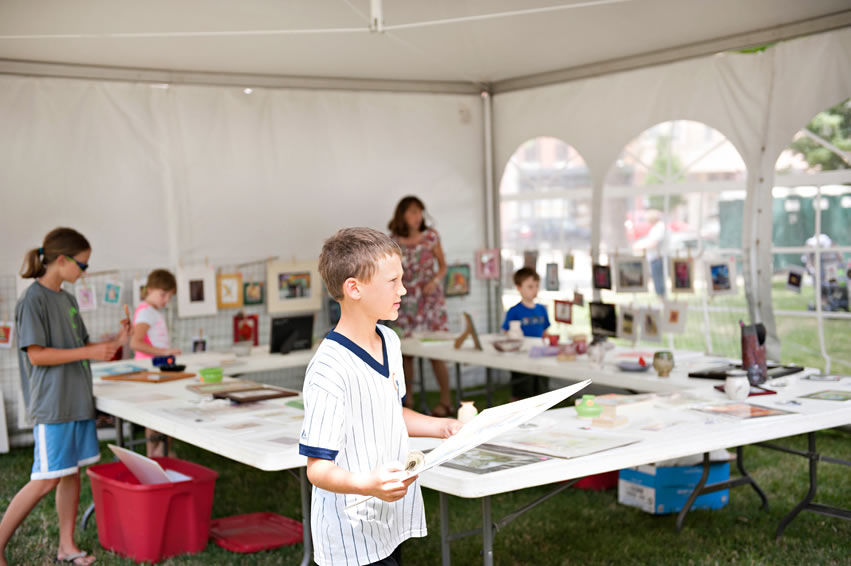 Children ages 4-14 should not miss the Young Collectors Gallery!
Parents are not allowed to influence the young curators as they shop for original pieces of art priced at $20 or less per piece. Participating Midsummer Arts Faire artists and local artists donate their work to the YCG. It's a great opportunity for children to develop their own taste in art and a portion of the proceeds supports art education programs for children. For the past four years, proceeds have supported the Quincy Art Center's SmART Kids Art Mentor Program.
Are you an artist interested in donating an original piece to the YCG program? Get in touch!
Email: info@midsummerarts.com